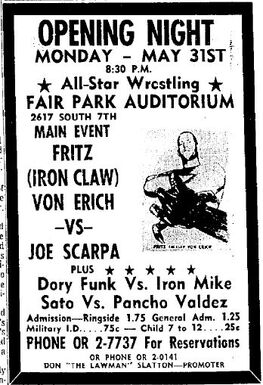 This card took place at the Fair Park Auditorium in Abilene, TX on Monday, May 31st, 1965.
Jose Lothario defeated Mr. Sato.
Mike DiBiase defeated Dory Funk, Sr. via disqualification.
Fritz Von Erich defeated Joe Scarpa in three falls.
This was the first card promoted in Abilene by Don Slatton.